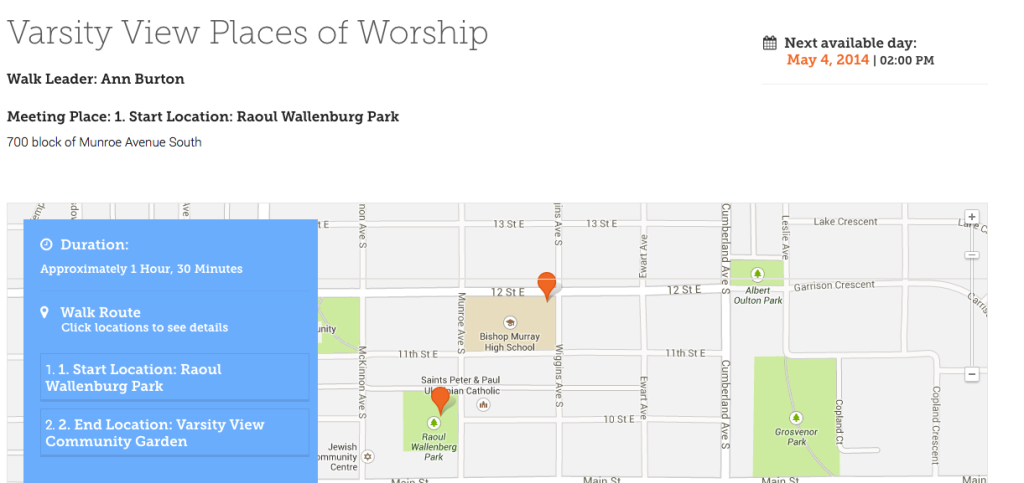 Get out and walk! Explore, learn and share through a Jane's Walk in Saskatoon!
Saturday May 3 and Sunday May 4, 2014, throughout Saskatoon. See website for details.
There is no better way to rediscover or, 'MEET YOUR CITY' than by participating in our many walks lined up for 2014! Varsity View is part of one of 21 walks organized throughout the city.