The Theatre in the Park schedule has been approved by the city: Sum Theatre will be performing in Grosvenor Park on Monday, July 12th! We will do 2 performances – 5.30pm and 7.30pm.
Please note that due to COVID restrictions free tickets must be reserved online at sumtheatre.com. They will be available as of June 18th.
https://sumtheatre.com/shows/the-other-side-of-the-river/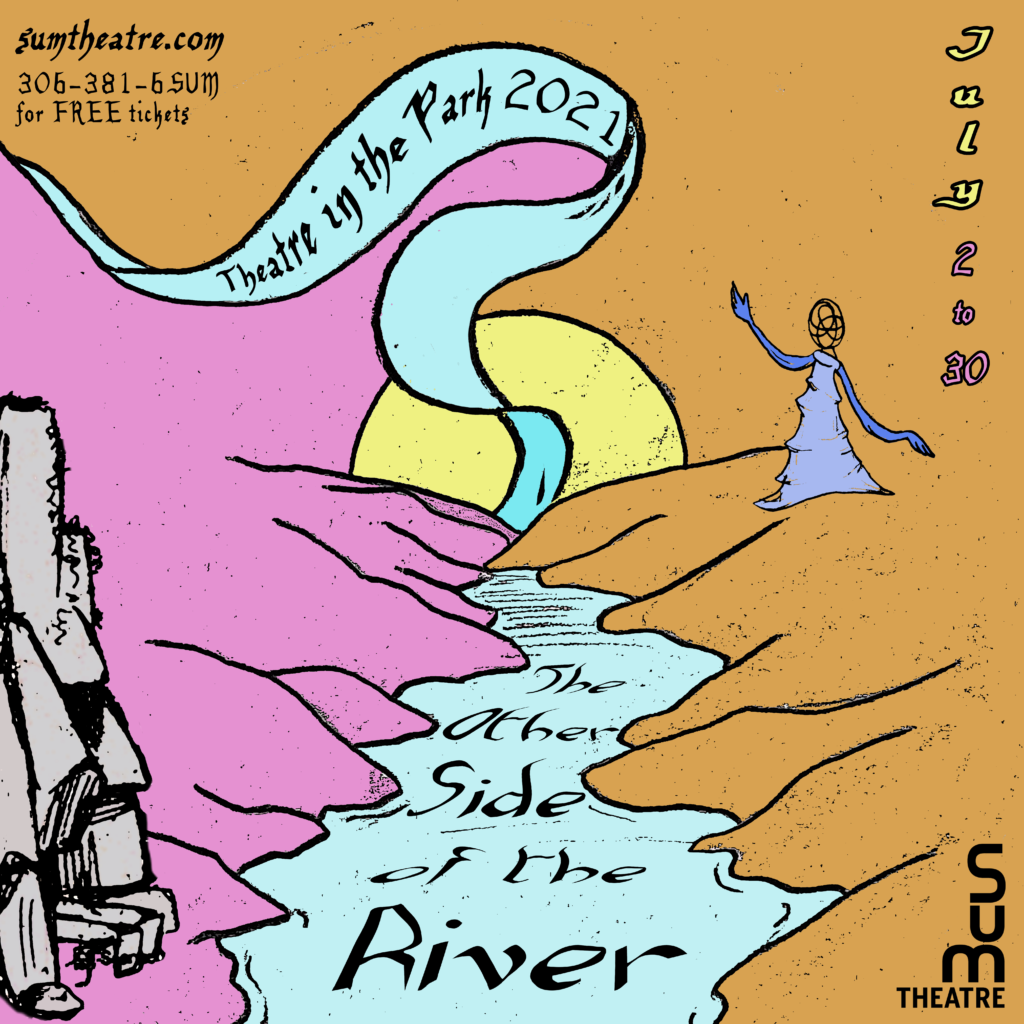 Theatre in the Park is an original play offered free of charge in neighbourhood parks around Saskatchewan each July. Created in response to a current issue, it's a fun and thought-provoking performance for people of all ages. Catchy original music and colourful sets, props and costumes bring our stories to life.
This year's offering is a family friendly rock opera about two sides of the same river. Based on a story by Yvette Nolan, The Other Side of the River was devised by the Sum Theatre ensemble with original music composition by Amanda Trapp. Created in response to Indigenous Lives Matter, Black Lives Matter and the international movement towards racial equity and anti-racism, The Other Side of the River transports the audience on a joyful journey to a place they never expected to be.