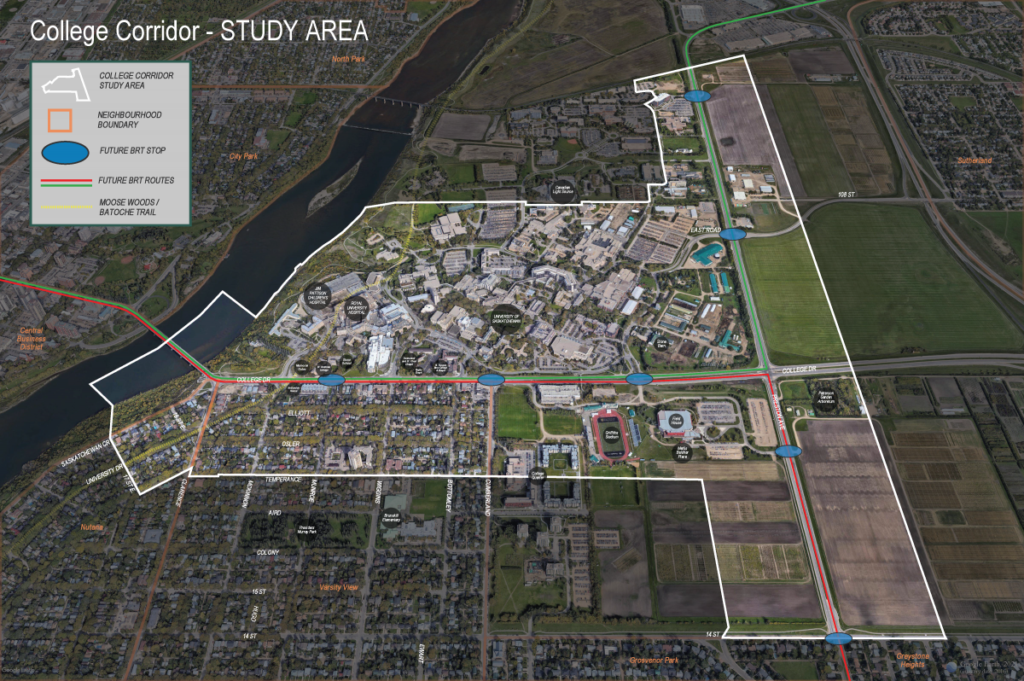 Corridor plans are a framework for future development to transform major streets, or "corridors" near the future Bus Rapid Transit (BRT) routes into places for people. The College Corridor Plan covers the area located along College Drive and Preston Avenue, beside the University of Saskatchewan lands.
Thanks to everyone who participated in our land use and density workshops last week. If you were unable to attend a workshop, or had to leave early, we have created an online survey exploring the same questions we did in the meetings. Please feel free to share this newsletter and the survey link with anyone you feel would be interested.
This survey will be open until the end of Wednesday, November 17, 2021. Because some of the questions are quite technical, the Project Team would be happy to help guide you through the survey – email corridorplans@saskatoon.ca for assistance.
To learn more about the College Corridor Plan, including future engagement opportunities, visit saskatoon.ca/engage/college-corridor-plan. You can also send us an email atcorridorplans@saskatoon.ca.